We value and respect our panelists, which has helped us have a continuous high quality panel, making our research results very fast, reliable and projectable. All research using the Fly panel is done as per the MRS code of conduct.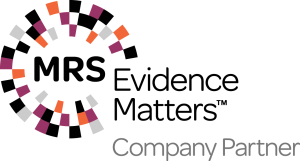 PANEL USP's
Real-time responses – Our panelists respond to surveys in Real-time, which hugely benefits our clients, especially when they need research delivered to a tight deadline.
Continuous panel – Respecting and looking after the panel has led to a continuous relationship with our panelists, which is very important for longitudinal tracking and trending studies.
Response rate – A combination of high incentives, and engaging & interactive questionnaire techniques, ensure we achieve high response rates. We have significantly higher re-contact rates: over 90% for re-contact made under 6 months and over 70% for re-contact after 6 or more.
Timing – We tend to keep survey length under 20 minutes to avoid tiredness & repetition and to achieve high quality responses. Also a large proportion of our panel is more than happy to do follow-up surveys so our clients can benefit from more in-depth analysis, whilst maintaining a high quality of the data.
Recruitment – We have a unique recruitment process in order to eliminate any bias within the panel.
PANEL COVERAGE
We have our own panel in the UK and work closely with a partner in South Africa (plus some other African Countries). The UK panel size is typically around 30,000 and Sub-Saharan Africa is 60,000 (mostly in South Africa but things are changing rapidly in this part of the world, so please ask us for an update). We have strategic relationships with other panels in various countries, which gives us a strong grounding for running International research studies.
PANEL RECRUITMENT
We use a number of methods to recruit our panel
Commercial recruitment – The industry standard recruitment method is the biggest source of recruiting new panelists to the Fly panel. We also target specific "type" of panelist (especially by demographic), using a boost sample to ensure wider coverage is maintained at all given times.
Recruit a friend – We periodically run "recruit a friend" program, and panelists are happy to recommend/ endorse our panel to family and friends due to the high quality of the panel.
PANEL INCENTIVE
Our panelists are recruited using a high incentive and the promise to 'value the panelists'. We truly believe in being transparent with clients on our incentive scheme. We usually pay the equivalent of £7 an hour (i.e. around the minimum wage) so a 10-minute interview costs around £1.20 in incentive alone.
PANEL USAGE
Our panel is most commonly used for the following research
Real-time responses for business pitches/ important decisions etc.
State of the Nation/ Media Consumption survey with 'targeted questions/ surveys through the year' either with specific target segment or demographics
Pre-tests/ concept test/ surveys
Continuous trackers monthly/quarterly/ yearly
PR surveys
Anything else clients need
FLY's VIRTUAL PANEL OFFERING FOR CLIENTS
PANEL USAGE
A virtual panel is a partnership that Fly offers clients, where we build and maintain the client panel, which is then used in collaboration with the client. This is an approach that has been developed to be fully complaint with the MRS and ESOMAR codes of conduct together with the "European Data Protection legislation".
Here is a summary of our offering below
Fly offers to build and maintain a virtual panel on behalf of clients, creating a high level of engagement with the panelists, by not just incentivising them but also having a regular dialogue. This 'quality online panel' gives our clients access to 'UK centric customer insight' at no extra costs.
Fly would run a monthly tracking survey collecting tailored and relevant information for the client e.g. for an FMCG client – food preferences, visits to supermarkets, Social media endorsements (custom metrics can be incorporated) etc. For this the panel will be incentivised via prize draw, newsletter etc.
This core of information can be segmented into custom segments for clients that can be used for running strategic brainstorming.
In return, we will incorporate the panelists into our premium panel, in order for them to be engaged, which will ultimately benefit clients.
Fly can also help expand the panel into other countries, as per the client requirements (details can be discussed).